Bark White Paper is 79″ wide and comes in 20 and 50 yard rolls. It is made of 100% cotton fiber. This paper — popular among artists and museums — is made exclusively for Bark Frameworks, and cannot be found anywhere else.
Basis Weight: 250 g/m2
Caliper: 13
Smoothness: 280
Opacity: 95
Brightness: 86
PH: 7.5% (CaCO3 buffered)
Regular Pricing (does not include sale discounts):
20-yard roll: $310
50-yard roll: $640
We offer a volume discount for ordering multiple rolls of Bark White Paper.
Please call us at (718) 752-1919 to order. You can pick up the paper at our showroom, or we will customize shipping options for you (please note: a $75 crating/packaging fee is applied to all paper orders, in addition to shipping).
"The paper is super – I love its tone and its weight and it relaxes quite well – thank you again for letting me know about it.  I'm sure I'll be wanting more in the future!" –Andrea Sulzer, artist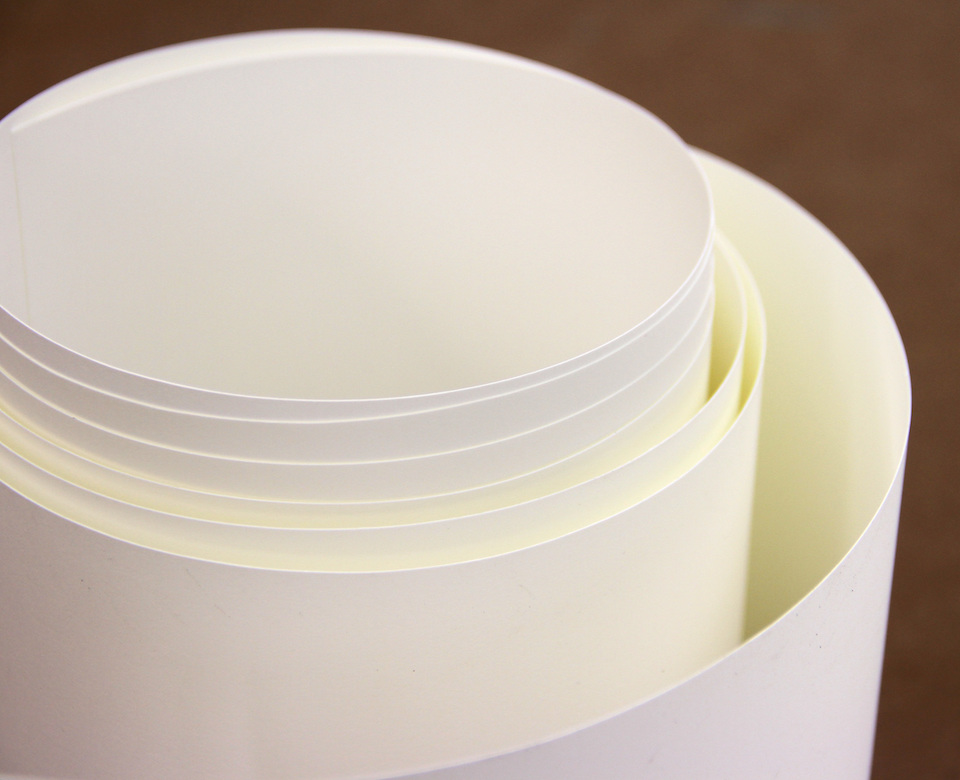 How to Order
If you are interested in any of our Stock Products, you may complete our online form, call us at (718) 752-1919, or email us for more information. We will contact you to discuss your request.