Vermeer, Rembrandt, and Hals: Masterpieces of Dutch Painting from the Mauritshuis–which opened at the Frick Collection in New York last month–showcases treasures from the collection of Mauritshuis in The Hague, The Netherlands, while the museum undergoes renovations. Two works featured in this rare and exciting exhibition (many of the works have not traveled for three decades) are Girl with a Pearl Earring, (c. 1665) by Johannes Vermeer, and The Goldfinch, (1654) by Carel Fabritius.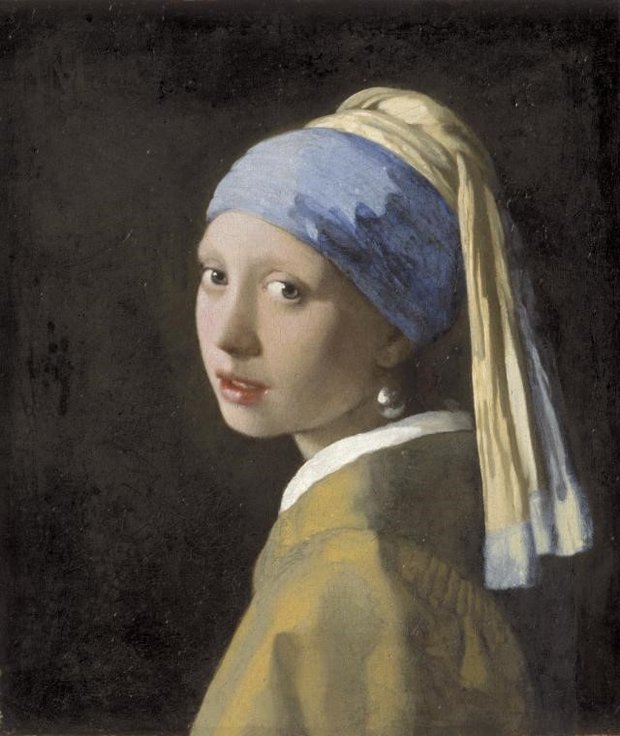 Girl with a Pearl Earring (c. 1665, oil on canvas) by Johannes Vermeer – Mauritshuis, The Hague, The Netherlands.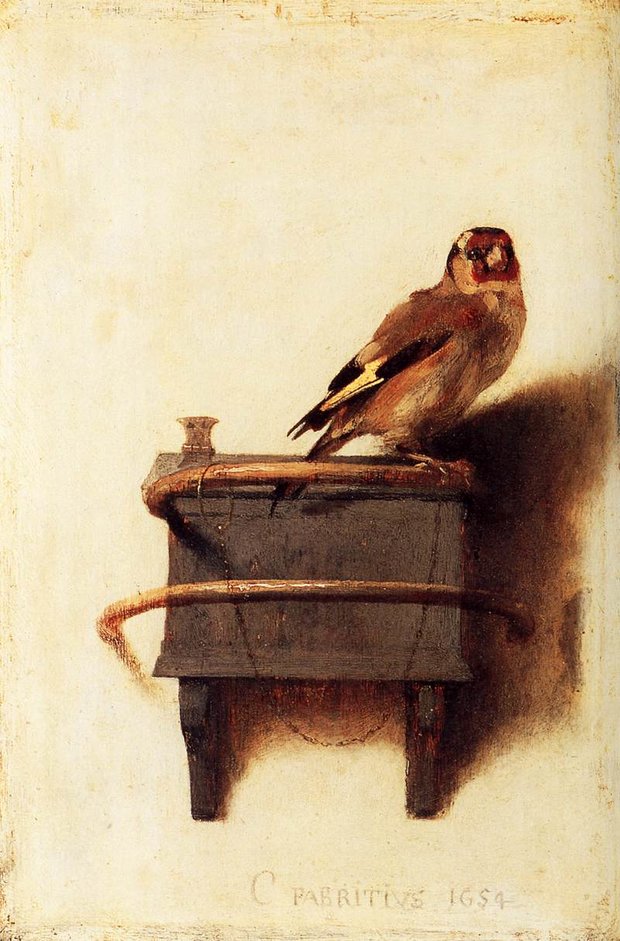 The Goldfinch (1654, oil on panel) by Carel Fabritius, Mauritshuis, The Hague.
Both works come from the same museum across an ocean; both are on view in New York for a limited time; and both have inspired works of fiction in addition to their own "true" heritage. As many know, Girl with a Pearl Earring inspired not just a book of the same name, written by Tracy Chevalier, but also a movie starring Scarlett Johansson as the lustful title character opposite Colin Firth's famed Dutch master. Chevalier's novel paints a scandalous fictional history for the work: a maid working for Vermeer in 17th-century Delft must manage her chores and his children (in addition to his mother-in-law and wife) while acquiescing to the artist's demands.
The cover of Donna Tartt's new book, the 784-page "The Goldfinch," features a glimpse of Fabritius' painting–itself a trompe l'oeil painting–behind a trompe l'oeil torn book jacket. The incorporation of this Dutch work is tangential to the plot, not central, as with Girl. Instead, the titular painting in "The Goldfinch" is used as a powerful reminder of the protagonist's late mother, as well as a symbol of the art-world "back alleys" into which he delves.
No matter what you think of the ways in which these two masterworks have been used by the above-mentioned writers, you have a chance right now–if you live anywhere near New York–to go see both the original paintings that inspired them. A rare opportunity indeed.
Vermeer, Rembrandt, and Hals is on view at the Frick Collection through January 19, 2014.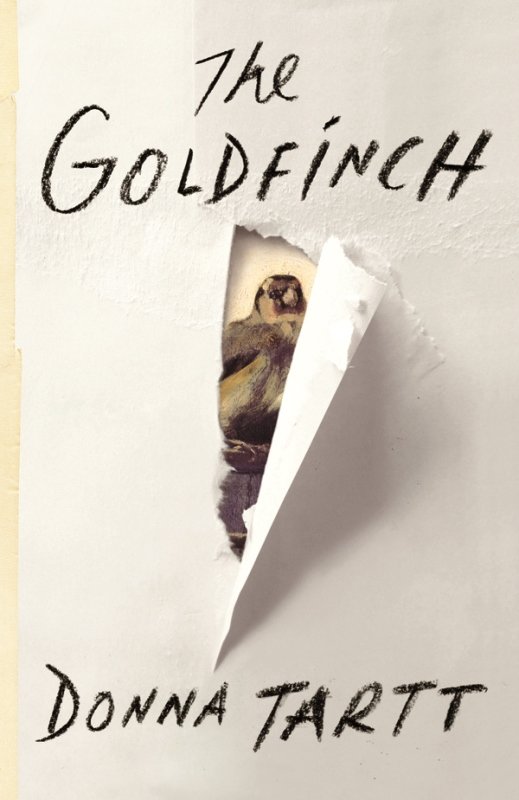 By Jennifer M. Clark, Bark Frameworks.