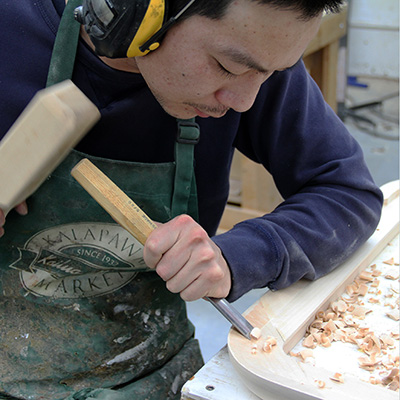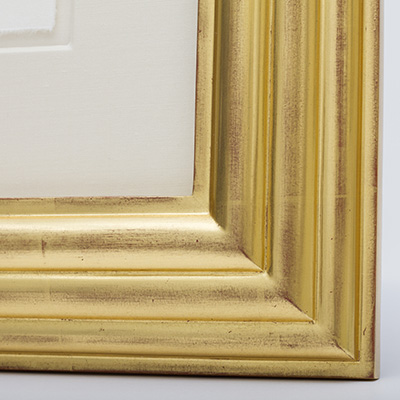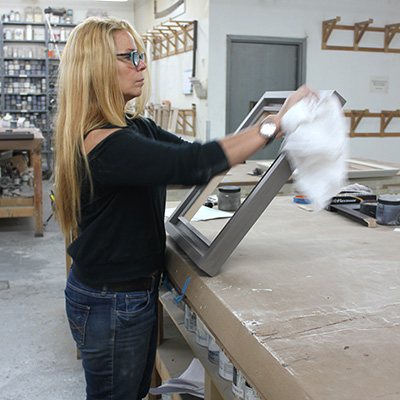 Custom Frames for Artists, Collectors, Galleries, and More
We make custom frames for works of art on paper, paintings, and other objects such as scrolls and tiles. We are often asked to come up with special display solutions for our clients, which we welcome. We build pedestals and small cases of various kinds as well.
Learn About Custom Framing
Art Services
We offer many services to support our clients. Our Registration department contributes to the ease and security of working with us—by picking up and delivering art in our truck, preparing condition reports on the works in our care, coordinating with allied professionals such as conservators and art handling companies, and providing fine-arts insurance. And our designers are available for on-site consultation.
Framing Accessories, Stock Frames, and More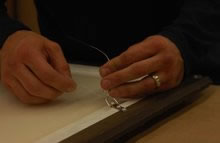 In addition to custom framing, we also offer specialty framing hardware, stock frames, custom cases, easels, and mirrors. Our accessories include products we've designed to a tee: specialized framing hardware and extra wide 100% cotton fiber paper. Our stock frames and table easels store attest to the diverse talents of our master craftspeople at Bark. Custom mirror frames are also a specialty, including frame designs taken from the notebooks of Edgar Degas.