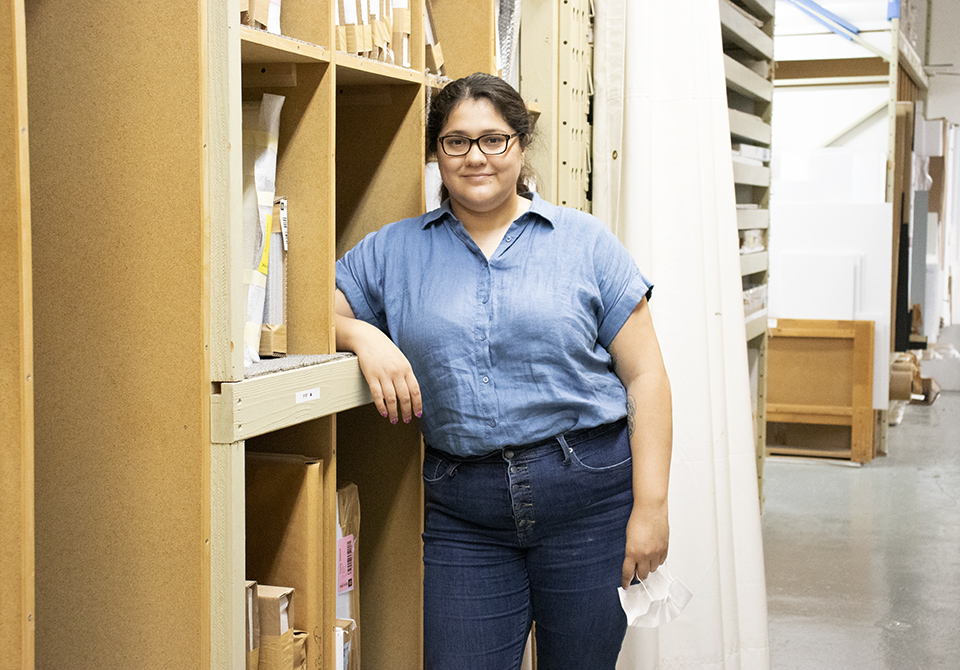 Employee owner name: Camila Kimball
Department/Job at Work: Registration
Number of years working at Bark: 2.5 years
Hails from: New York City
What did you do for work before you worked at Bark Frameworks?
I got into framing around 2011. Prior to that, I was actually working for jewelers in Manhattan. I would run errands for them, pick up castings, do sanding work, soldering, and polishing.
What is the biggest challenge in your area of work at Bark?
The biggest challenge I face is streamlining our physical space to accommodate new artworks. It's really like playing a game of Tetris using life-size pieces! It's difficult because it's a continuous process that never ceases – but luckily, I enjoy puzzles.
What do you like best about working at Bark?
The teamwork! Also, the ability to throw out ideas and have them be heard, and sometimes adapted. I am able to enact ideas I have. At many other companies, employee ideas would fall upon deaf ears.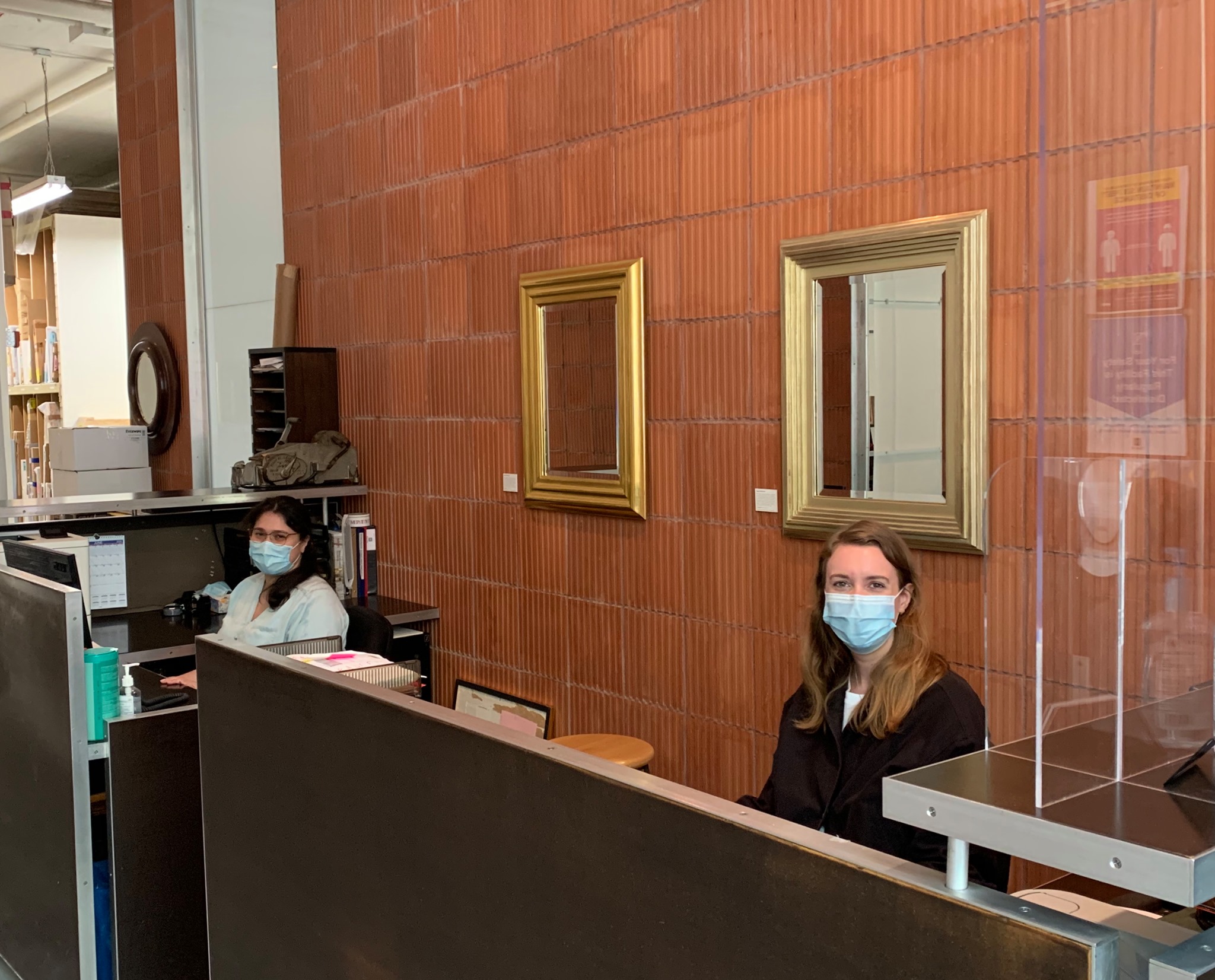 Above: Camila and former Registration Asst. Ellen Bogen at the Bark Frameworks front desk.
What was a particularly memorable framing job on which you worked?
Unlike many who work here, my most memorable jobs don't come as a result of building the frame myself. Rather, they come from the vantage point of being able to see the design process happen in full, which is exciting! I get to see the whole picture – the entire process from start (art coming in), to the design process, to finish (framed artwork going out the door). I really enjoy seeing the craftsmanship that is put into each frame.
How has your life in- and outside of work changed as a result of the COVID pandemic?
During the citywide lockdown (mid-March 2020 – June 2020), I became a registrar of my home. I went through the old photos, letters and writings of my parents – I'm still in the process of archiving them. I guess you could say I never stopped working.
What does being an employee owner mean to you?
It's an element I like about working here – the ability to communicate and problem solve together. It's great to feel like you're being heard.
Any outside hobbies/interests you have when you're not making frames?
Jigsaw puzzles! I've always loved them. I also like painting, and travel. I'm hoping to do some traveling now that the pandemic is easing a bit. I'd love to go to Chile, to meet my birth family, as I just found them right before Covid-19 hit.
Are you an artist?
Yes, I paint and draw. (Below: a self portrait by Camila, in a Bark Frame she helped design).
Thank you, Camila!
Interview Text and Photos: Jennifer M. Clark
Published: Sept. 2021