This month, we sit down with Eric Knutzon, Design Director at Bark Frameworks.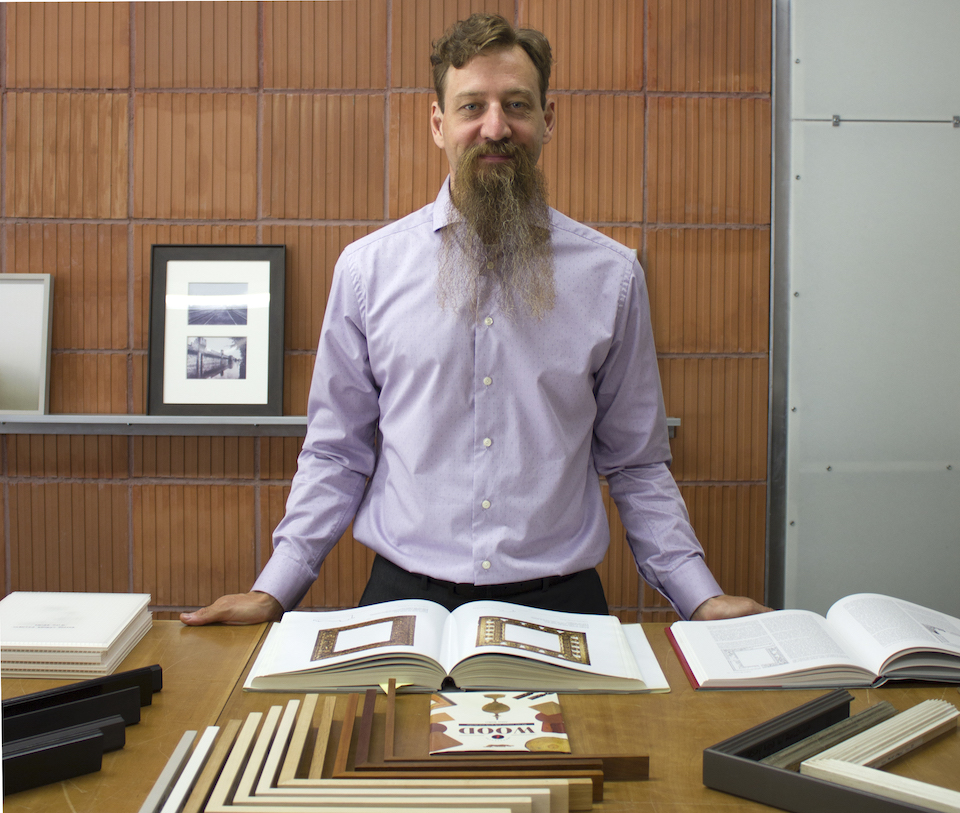 Employee owner name: Eric Knutzon
Hails from: Rural Colorado via California and Kansas City.
How long have you worked at Bark?: Eight years
What did you do before you worked at Bark Frameworks?
I mostly worked for other picture framers in New York. I also did work in other art services: freelancing in graphic design, art handling, and art installation for galleries and collectors. After the recession hit in 2008, I started looking for more steady work. Years prior, I had attended a lecture where someone from Bark Frameworks spoke on a panel, so I decided to apply there.
What is the biggest challenge in your area of work at Bark?
I think the biggest challenge is educating clients as to why we do things a certain way, and why it's important to do them that way. Many of our practices mitigate a specific problem that a client might not see for years – for example, discoloration due to acid migration from exposed wood, or wood pulp components used inside a frame envelope. There is very little sensory input for the effects of bad framing; you often cannot see, smell, or hear the effects as they are happening on a day to day or even month to month basis. So the potential risks can be difficult for people to wrap their head around. If we do our job correctly, we mitigate risks that might not even come to the attention of the current owner of the artwork.
Another issue that is sometimes related is when clients have an aesthetic idea for the framing that will compromise the artwork. We have to talk them out of it and explain why.
What do you like best about working at Bark?
I like working intimately with artwork, and we see a lot of interesting works. Here, we see art in states that most do not get to see: how it was made, how it has aged. I also like the people we work with, and the closeness with which we work — being able to go to colleagues who are experts in their field with questions or issues to solve. It's nice to work with skilled craftspeople who care so much about what they do.
Name a particularly memorable framing job you've worked on at Bark:
The Whitney Museum project as a whole was a great experience. We usually do not get to interact with a client over a prolonged period, but with the Whitney [which started in 2015], we developed relationships with curators there who grew to feel like colleagues. We worked with them over many months, and grew to know their perspectives and tastes. I've also worked with some artists on longer projects like that – its always fulfilling.
We've done some large-scale framing too that has been memorable. It's challenging work – there are a lot of headaches and heartaches – and these jobs require significant contributions from many people. But, when completed successfully, these big projects are very gratifying.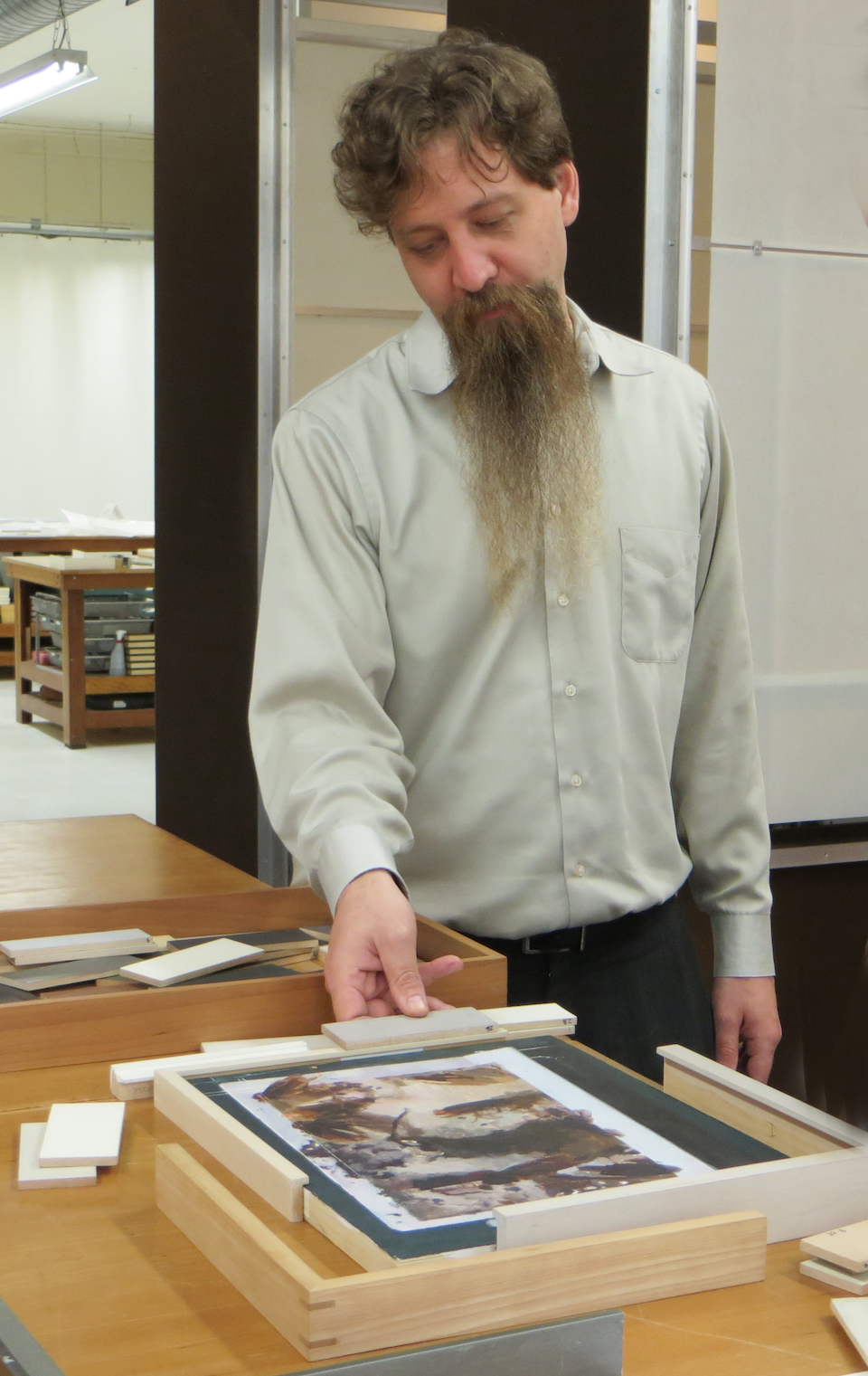 What does being an employee owner mean to you?
There is a sense of camaraderie and pulling together because we are all beneficiaries of the company's success in a way we weren't previously. If we continue to do our jobs well, Bark Frameworks can remain a viable company for generations to come.
Any outside hobbies/interests you have when you're not making frames?
I like outdoor activities: hiking, camping, fly fishing. I also like to read.
Are you an artist?
No, not a practicing artist.
Thank you, Eric!
Text and Photos: Jennifer M. Clark.
Originally published: Summer 2018.