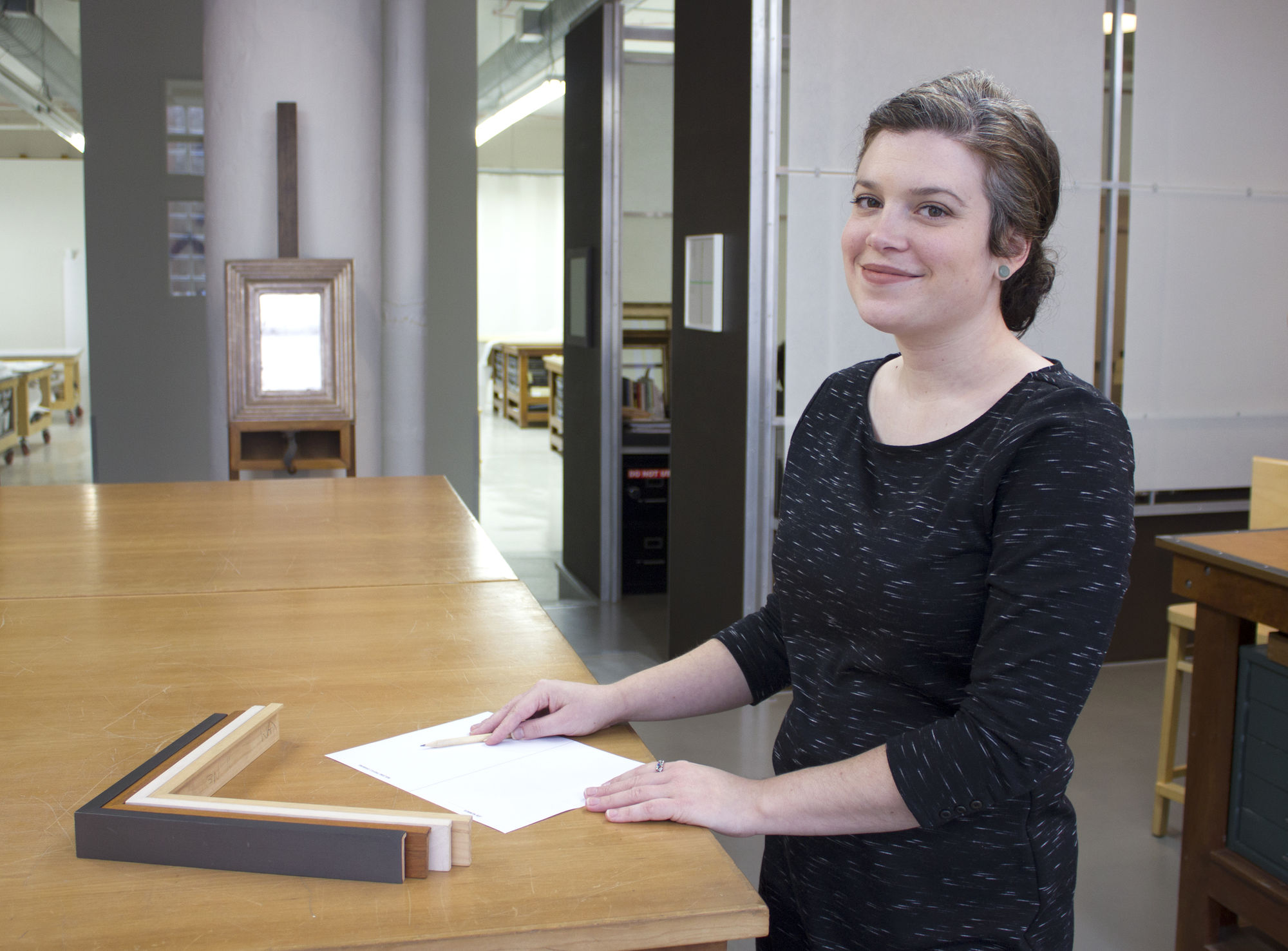 Employee owner name: Katie Truisi
Department at Bark Frameworks: Design Department
How long have you worked at Bark? Six years
Hails from: Long Island, NY
What did you do before you worked at Bark Frameworks?
I started at the Richard Avedon Foundation working with the Registrar and Archivist to prepare, research, and organize for gallery shows.
What is the biggest challenge in your area of work at Bark?
We frame many oversize works, so right now, the biggest challenge is working with large pieces of art: knowing how to handle, measure, store them. We handle everything with the same care, no matter its size or value.
What do you like best about working at Bark?
Seeing the art! Being able to see work by artists I studied in art history classes – or by artists I'd go see at a museum or gallery – is the best. Also, quite often, I get to discover contemporary artists whose work I'd never seen before. My colleagues are another great aspect of Bark. It's great to work with other craftspeople, many of whom have their own art practices.
Has there been a particularly memorable framing job you worked on?
My background is in photography, so I'm always excited when we frame photo shows. One that stands out is the August Sander show for Hauser Wirth where we framed large scale gelatin silver photographs made between 1910-1931.
What does being an employee owner mean to you?
I feel a greater sense of community, especially since we have an open forum [in the Town Hall meetings] to discuss ideas and improvements.  I've learned more about my colleagues and the specifics of their roles in the company through our group meetings as well – it's great to get a different perspective. I really appreciate having the opportunity to communicate my thoughts, and exchange ideas with other employee owners.
Are you currently working on any new projects?
Right now I'm working on creating a digital archive of all of Bark Frameworks' original designs, from the last 50 years. This will allow us to have a record of them, as well as something to share with prospective clients and those who can't make it to our LIC showroom. This project involves photographing new frames, drawing the frame profiles to scale (in Adobe Illustrator), and then organizing and tagging them with keywords and metadata to make a searchable database. Whether it's creating new frame profiles or modifying existing ones, we are constantly building on our inventory of designs.
Any outside hobbies/interests you have when you're not making frames?
Outside of work I spend my time working on art, gardening, and taking in everything New York has to offer, from music, to film, to food!
What kind of art do you make?
Mostly photography and other image-based mediums like collage, printmaking and book arts.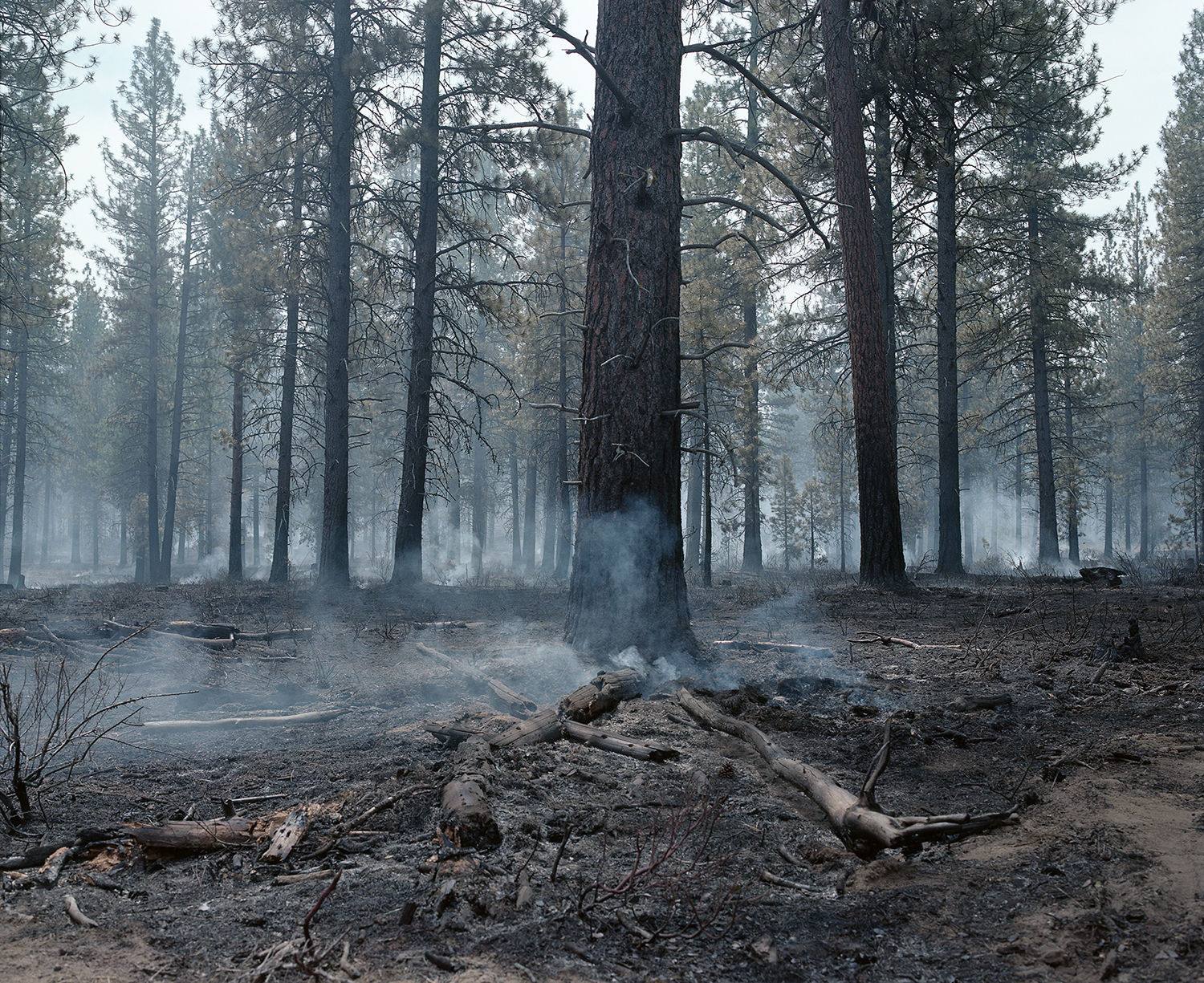 Katie Truisi, Controlled burn outside of Bend, Oregon, 2018
Interview Text and Photos: Jennifer M. Clark