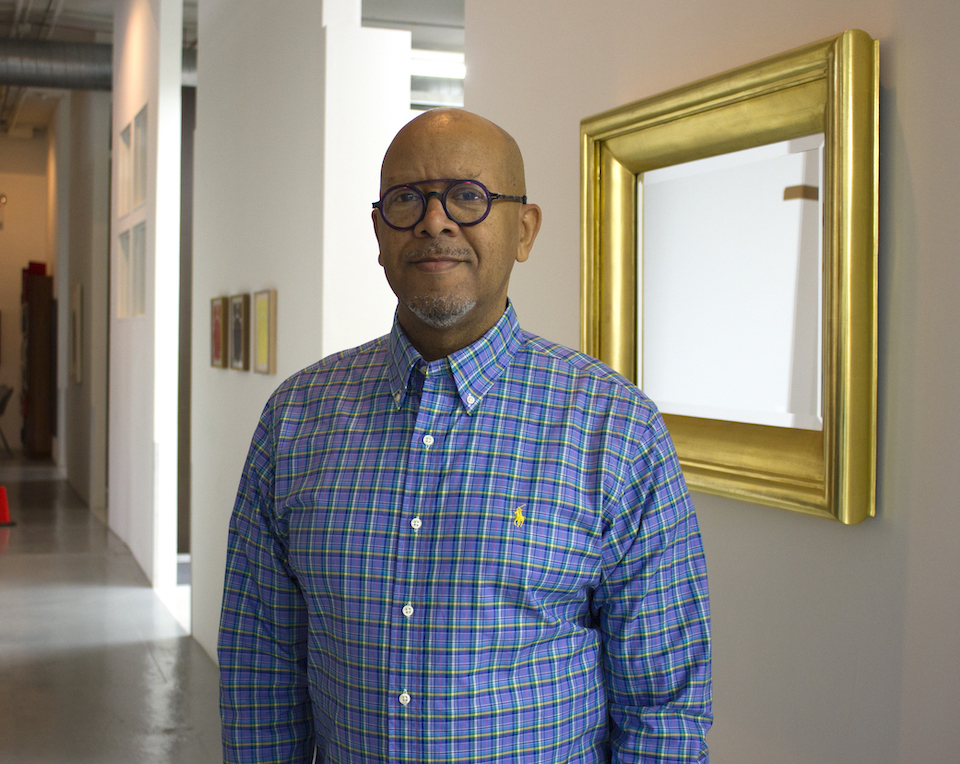 Employee owner name: Ralph Raphael Fleming
Department at Bark Frameworks: Woodshop
How long have you worked at Bark?: Since 1992 (27+ years!)
Hails from: Richmond, VA
What did you do before you worked at Bark Frameworks?
I came to New York on a scholarship for a residency at PS1, [which, coincidentally is only a few blocks from where Bark Frameworks set up shop in 1999], doing collage. I had worked in a frame shop for years back in Virginia, and knew I wanted to work in the arts in New York. I had a friend who knew Jed Bark, and got me a sit-down meeting with him. The rest is history!
What is the biggest challenge in your area of work at Bark?
The biggest challenge is culling the wood so that the pieces [of the frame] match, and avoiding knots and discolorations in the wood. Altering the finish to match is sometimes a challenge as well.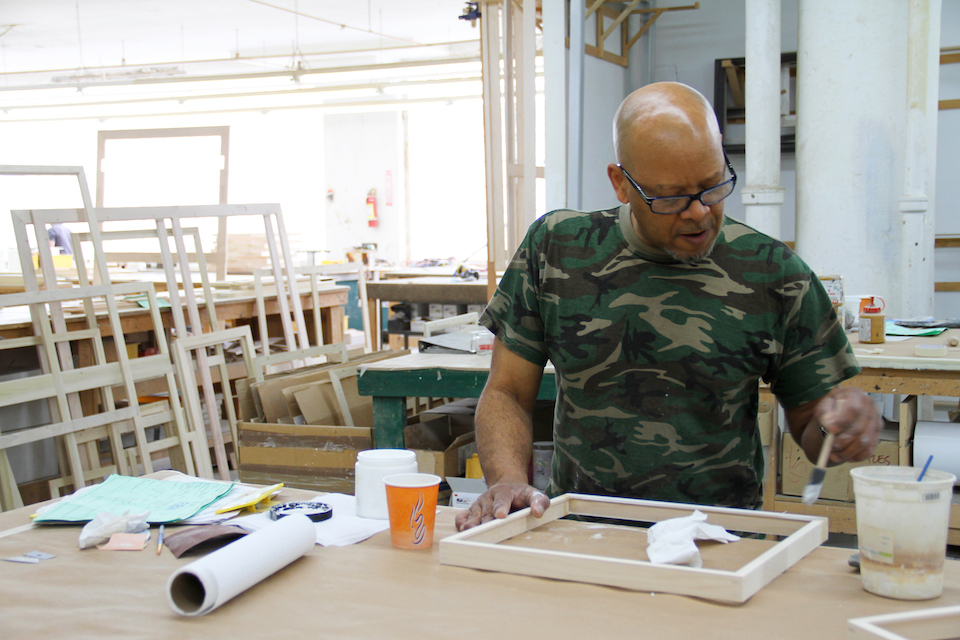 What do you like best about working at Bark?
The other employees! Also, you get to see top-notch artwork close up. Over the years, you can see the timeline of an artist's work – how their work/style changes over time. You also get to see the intimate works that other artists collect, which the public never gets so see.
Has there been a particularly memorable framing job you worked on?
We framed van Gogh's "Starry Night" once, and tore the edges of the gold leaf on the frame (the rest of the frame was a muted grey color). It was a different look. "Starry Night" has gone through many frames…
We also framed a scroll for the Book of Ruth once, and the frame was so tall, we had to move it to the first floor [from our second flood shop] through the window of our Brooklyn facility. That was a long time ago, but memorable!
What does being an employee owner mean to you?
Our transition to employee ownership was pretty seamless, so not too much changed really. To me, it means a bit of a sense of ownership. It's also a calling card, and a getting a profit-sharing paycheck at year's end is nice.
Any outside hobbies/interests you have when you're not making frames?
I am an artist, so that takes up all of my time outside of work.
What kind of art do you make?
I make collages of printed paper and posters (Instagram: @ralphrfleming)
Thank you, Ralph!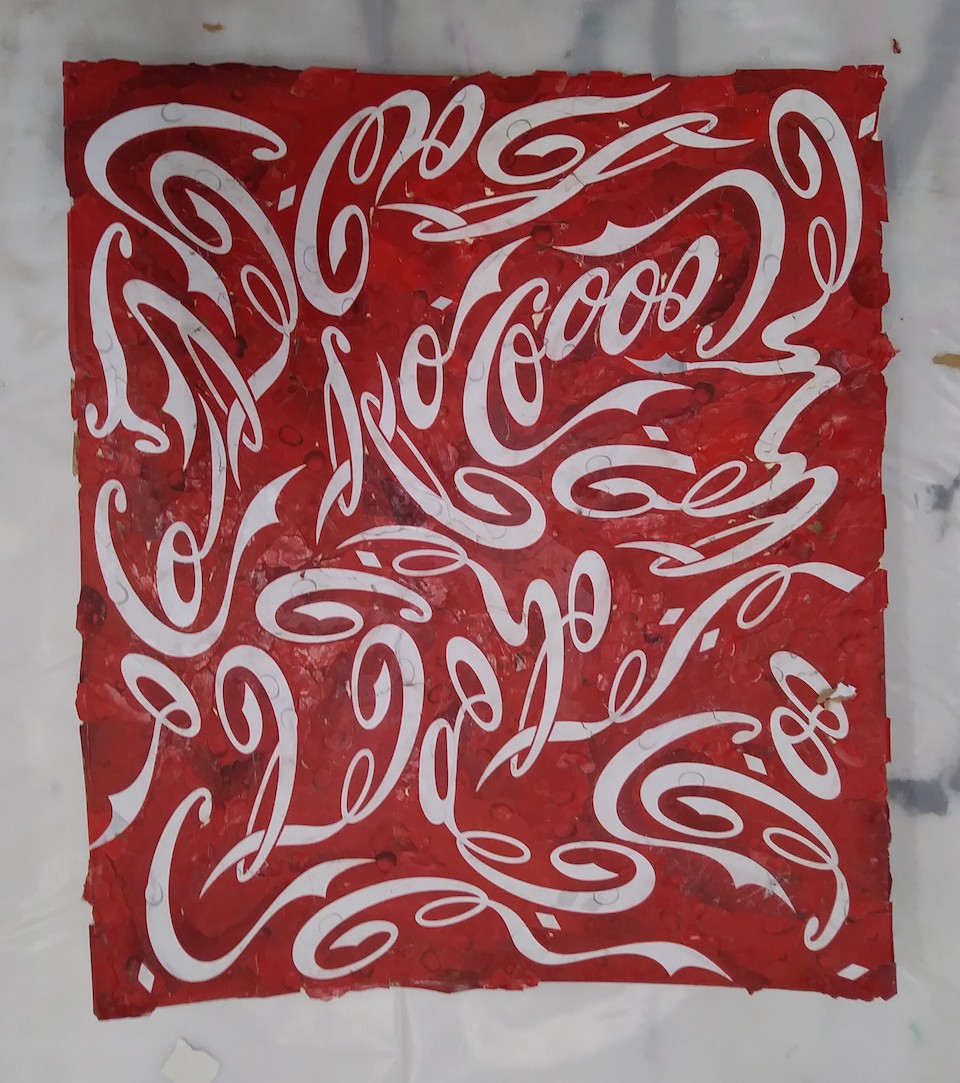 Artwork: Ralph Raphael Fleming
Interview Text and Photos: Jennifer M. Clark                                                                                                                                                                                              Originally Published: Oct. 2019.