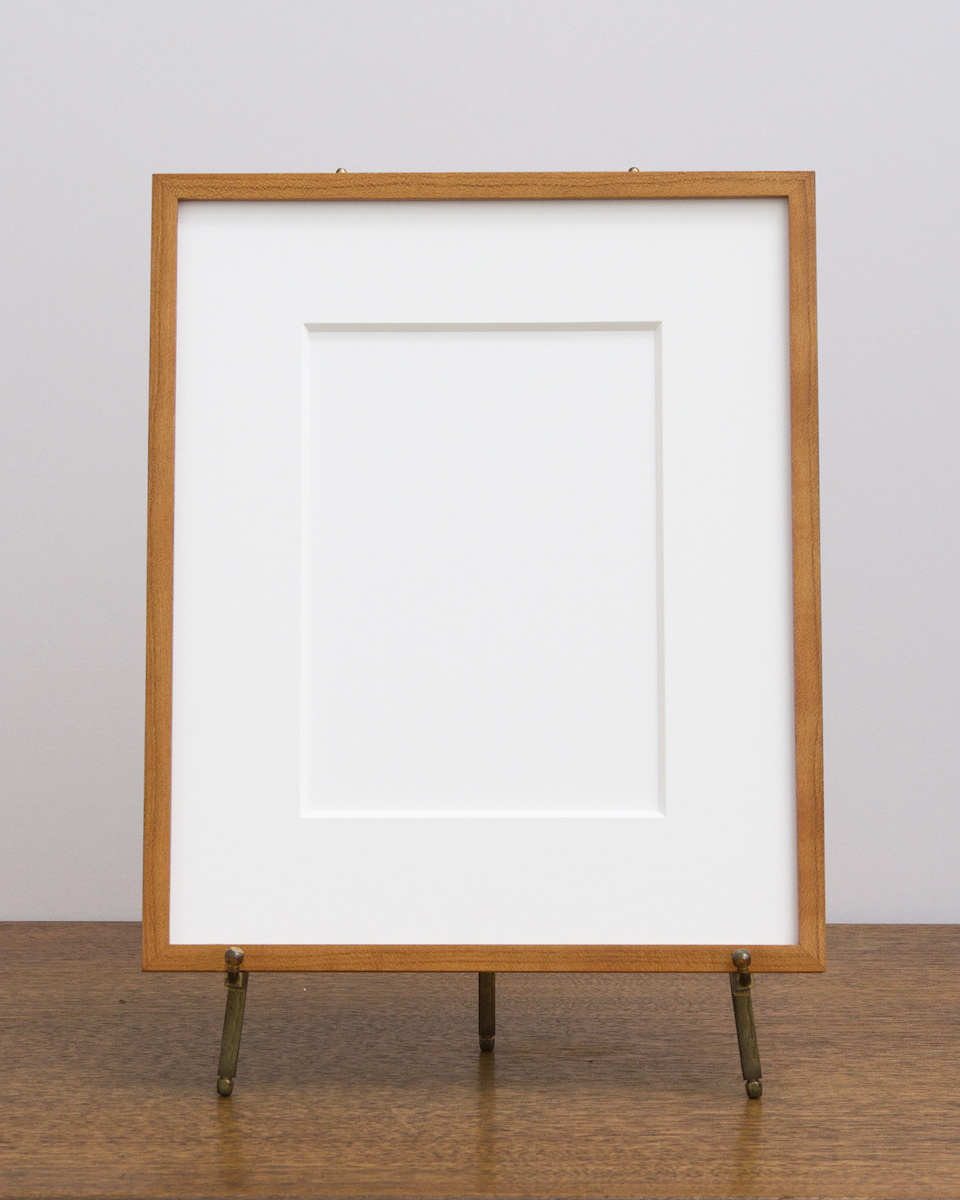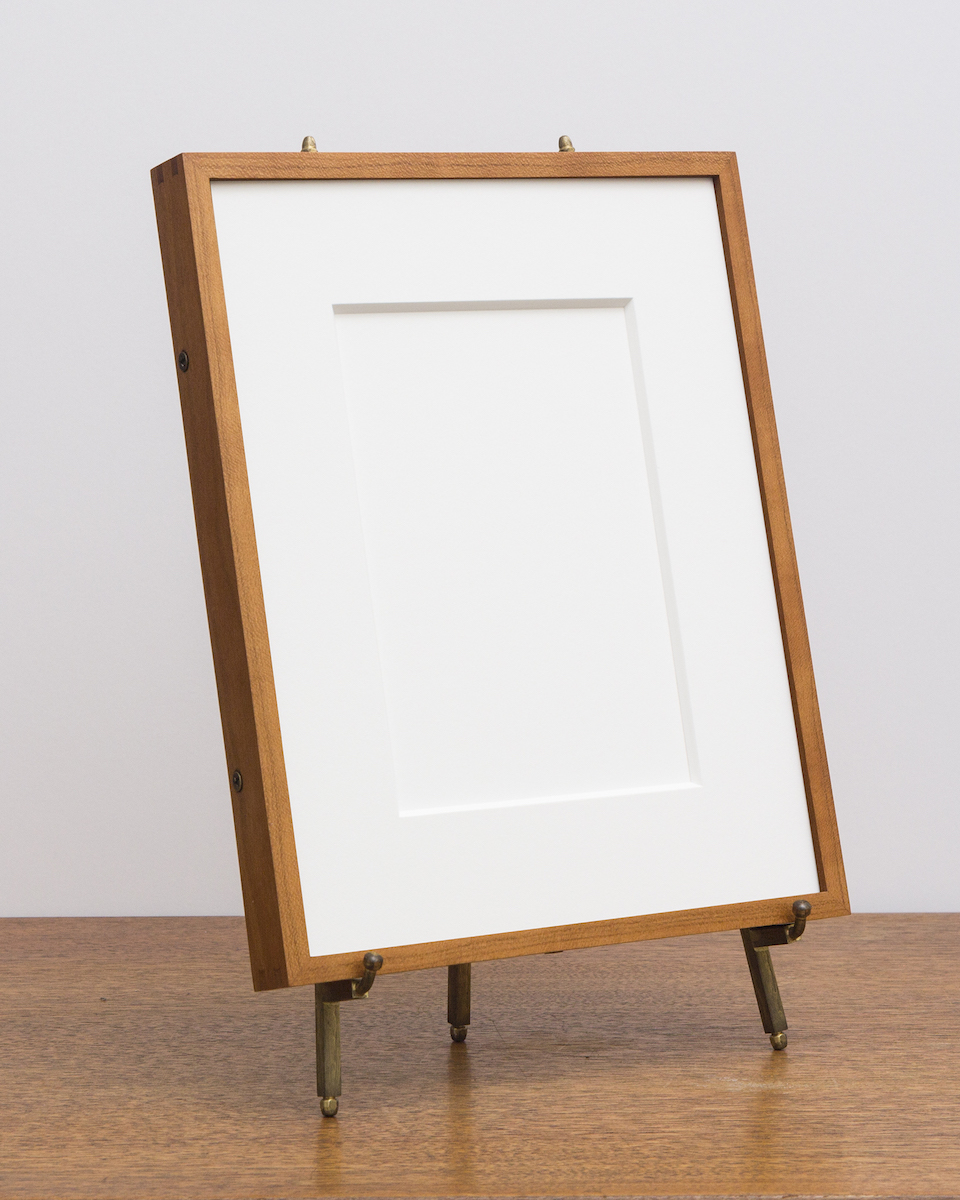 Cherry Stem in Oil and Dark Wax Finish
Dimensions and Materials
Stock Frames come sized for a 5×7″ image or an 8×10″ image, some have a choice of stains.
Each frame includes:
8ply 100% cotton ragboard window mat
4ply 100% cotton ragboard back mat
archival backing board
UV protective acrylic glazing
4 archival corner pockets
The frame back is easily opened with the use of turn buttons. Stock frames are pre-drilled for wire hanging in both horizontal and vertical directions. Wire, wall bumpers, hanging hardware, and instructions are also included with each frame.
The window mat is cut .25" smaller than the photograph size.
How to Order
If you are interested in any of our Stock Products, you may complete our online form, call us at (718) 752-1919, or email us for more information. We will contact you to discuss your request.