We recently designed and fabricated a frame for the oil painting "Washer Women" (1925) by Irma Stern.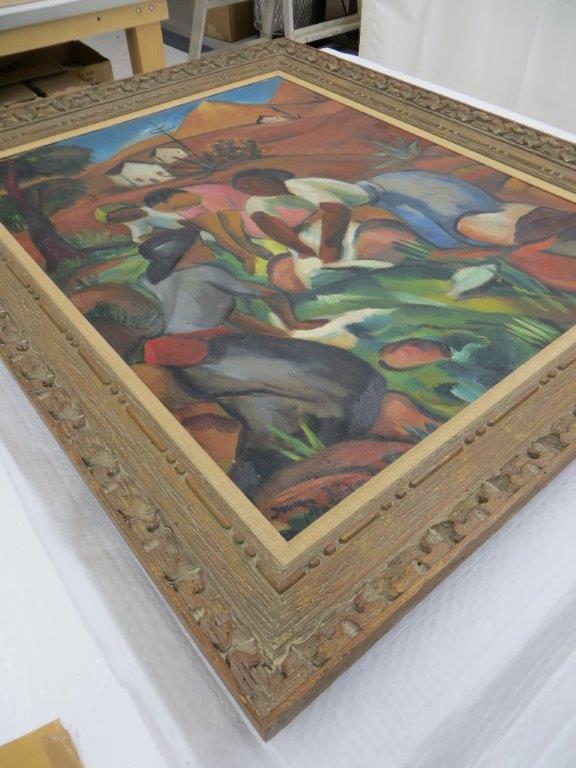 The frame that "Washer Women" arrived in.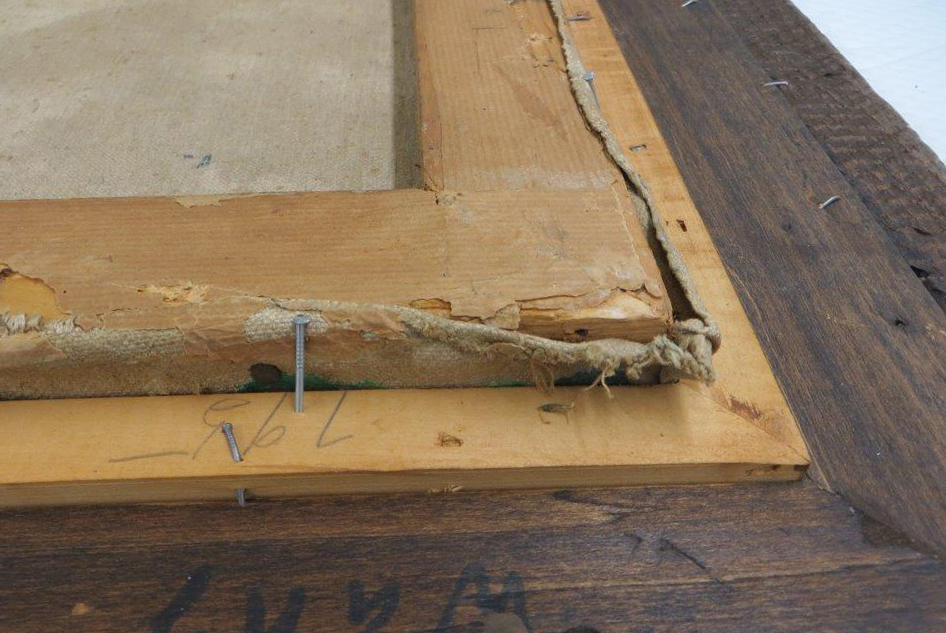 The back of the previous frame. Note the canvas and stretcher protrude from the back of the frame, exposing the painting to damage and thrusting the frame from the wall. This was once a common framing practice.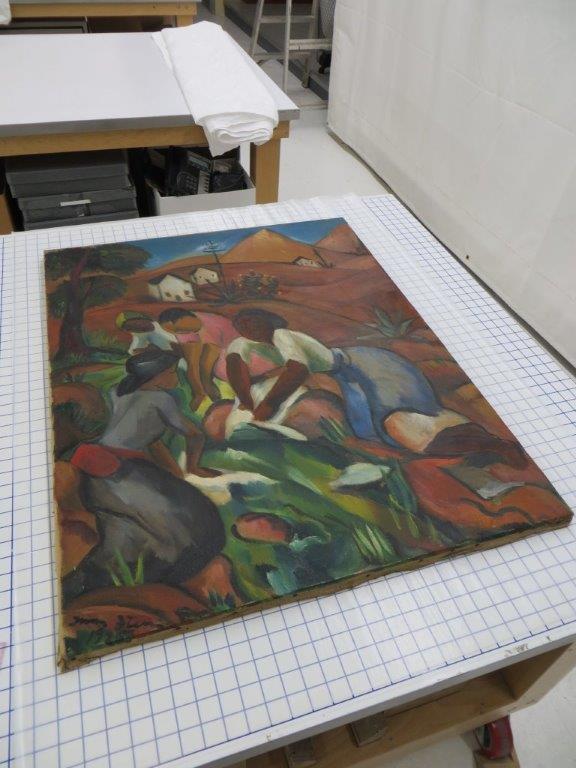 The painting after it was removed from the frame.
After reviewing a number of possible profile designs with the client, a moulding that we had derived some time ago from a Degas sketch was selected. We made the moulding entirely from scratch–from soft maple lumber.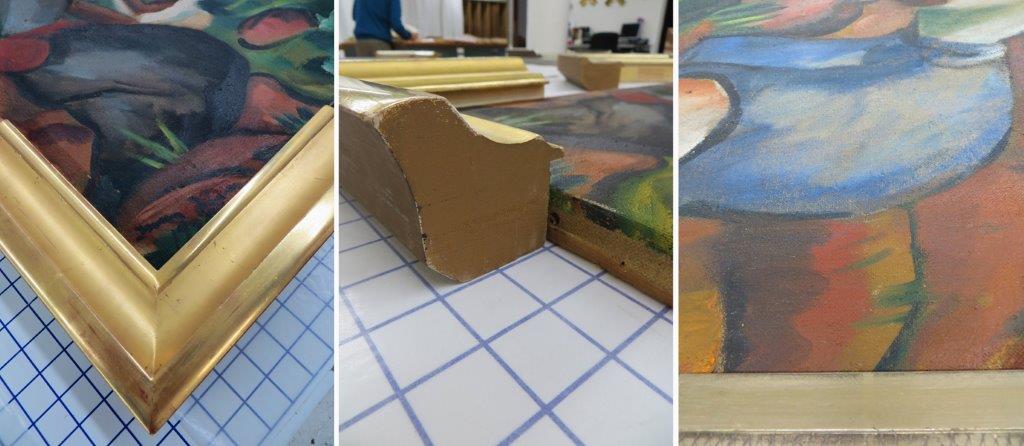 A corner of a profile we adapted from one of Degas's sketches. Fifteen years ago, Jed Bark examined the artist's sketchbooks in order to see his frame designs first-hand.
We gilded the frame in a gold leaf alloy that contains copper, which adds a depth and warmth to the leaf. This quality was further enhanced by the color of the clay (known as "bole" in the gilding trade) on which we laid the gold leaf. For this frame we used a purple bole.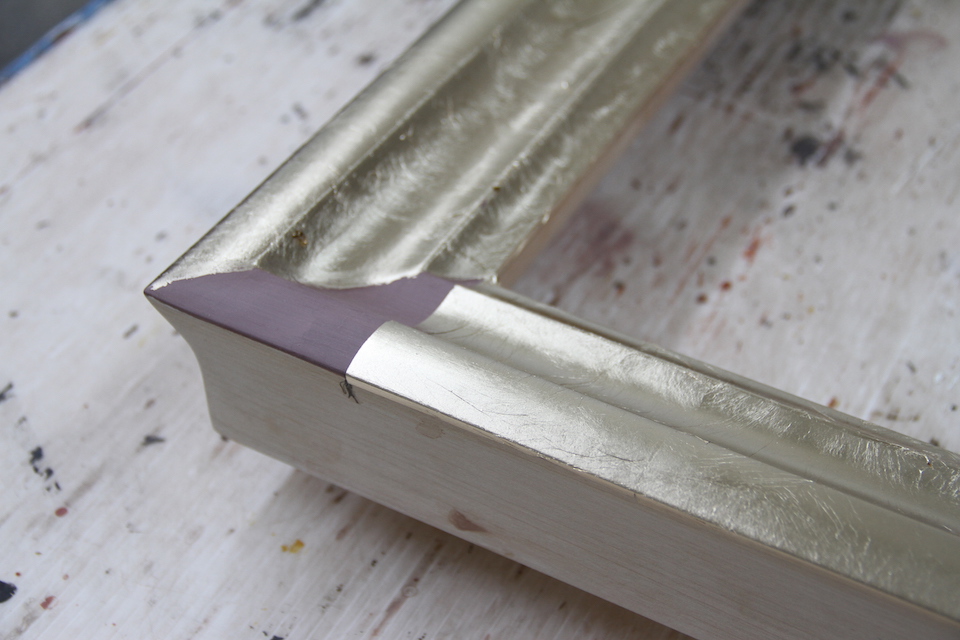 The purple bole before the last square of gold leaf is laid.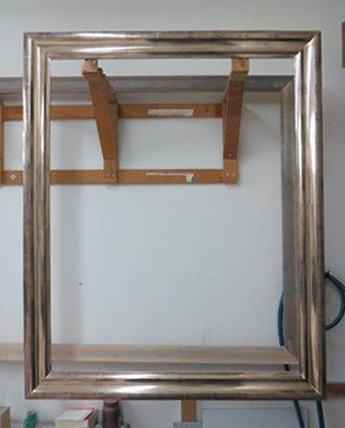 The gilded frame has been burnished but not yet finished. The finishing process will lower the luster and reveal some of the underlying bole.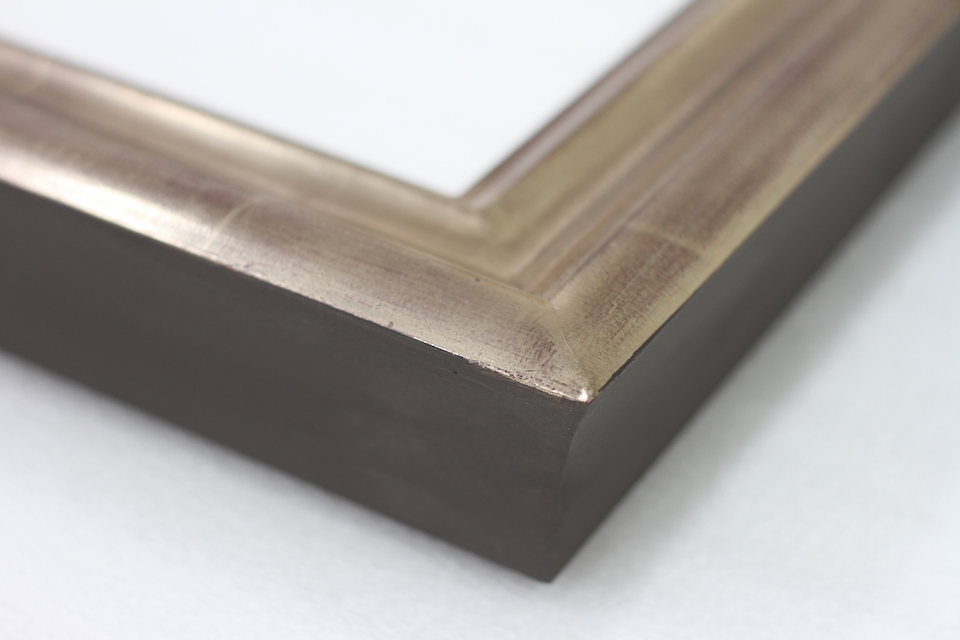 In this case, we installed the painting in its new frame in an unusual way. The border of the canvas was unfinished and clearly intended to be covered by the frame. But the surface was also delicate with areas of loose paint. Therefore, in designing this frame, we decided to suspend the canvas in the frame by attaching from the rear to a maple tray. When the painting was installed in the frame, this provision to protect the surface of the work was virtually invisible, as we intended.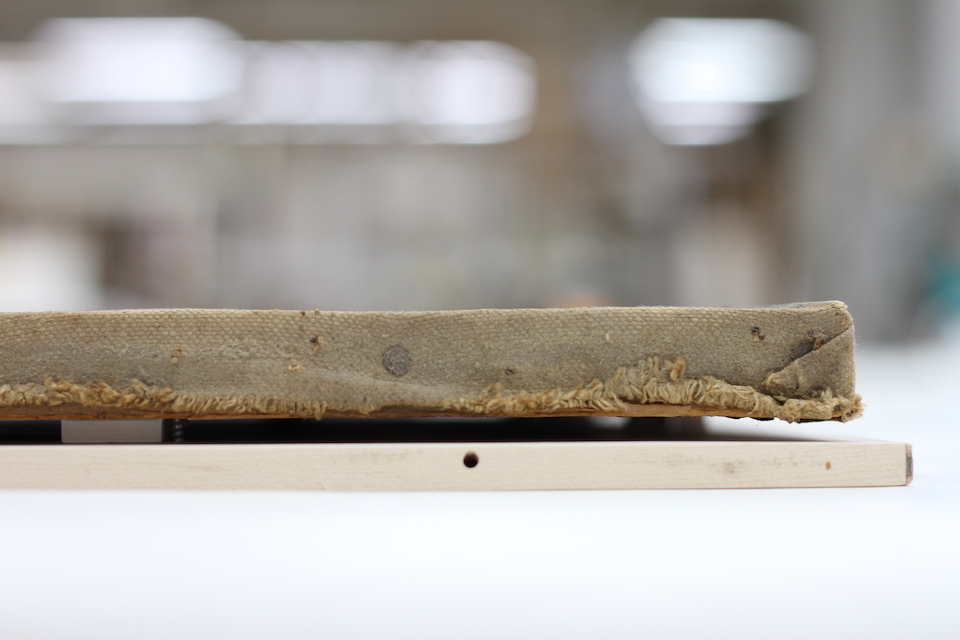 The painting is held away from the back tray by ragboard shims.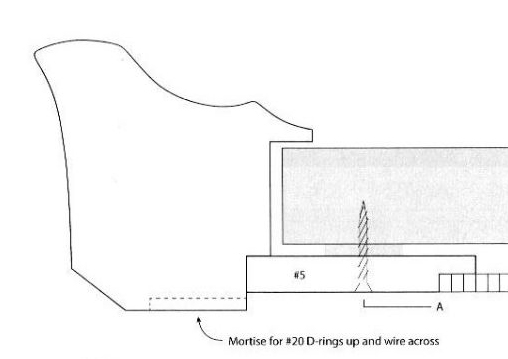 A cross section showing how the work was to be floated in its frame so that its fragile surfaces were not in contact with the frame interior.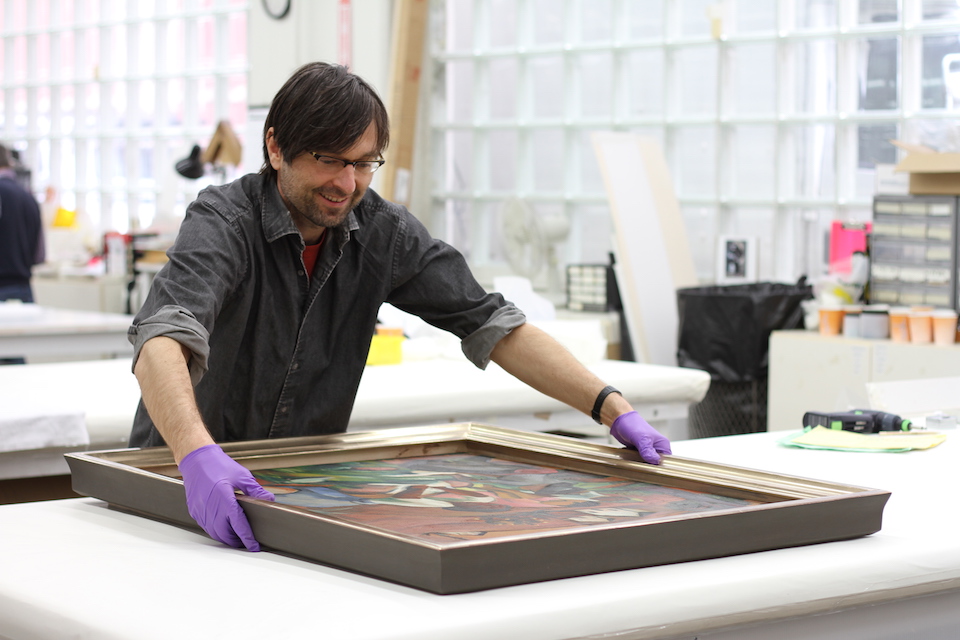 Gedas Mockus slips the frame carefully over the picture. He's smiling because the fit is perfect.
The unusual choices of copper/gold leaf and purple bole suit the palette of this painting well. Nothing about the frame calls attention to itself; it just presents the picture well.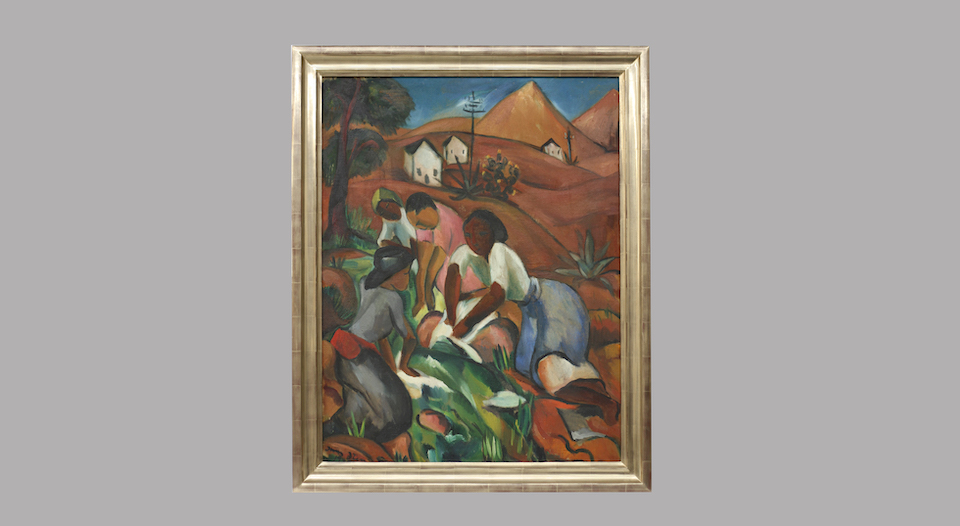 "Washer Women" in its new frame.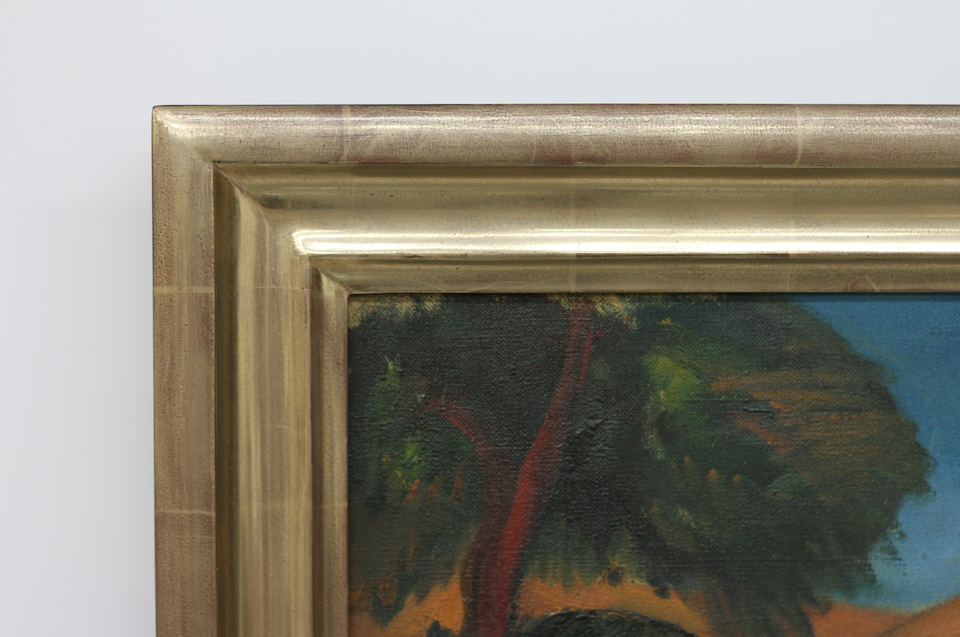 Corner detail of new frame.
Frame design by Paul Jordan.
Photography by Jennifer M. Clark.